How long has it been since you brought your trusty vehicle in for a checkup? For that matter, what's the appropriate time interval between tune ups?
Those are both great questions and if you're struggling to remember when the last time you had a tune up in Fort Washington, MD for whatever it is you're driving, it's probably safe to assume it's time or maybe even past time.
In general, we recommend coming in for one every 30,000 miles, but depending on who you ask, you'll hear lots of different numbers thrown around.
For instance, if you have an older vehicle that doesn't have an electronic ignition system, it's usually recommended that you have a tune up in Fort Washington, MD every ten to twelve thousand miles. If your car does have an electronic ignition system and a fuel pump, the interval varies widely from one model to the next. It can be as low as every 25,000 miles or as high as every 100,000 miles, which is why we settled on the 30,000 number as a good middle ground.
In any case, it's important to remember that those are just general guidelines and if you start noticing issues with your vehicle, the safe bet is to bring it in and get it checked out. Vehicular problems never just go away on their own. They only worsen over time and if you catch problems while they're still small, they're usually less expensive to repair, which saves you money.
As to the types of problems you might see that indicate you're overdue for a tune up in Fort Washington, MD, here are a few things to keep an eye out for:
Air flow issues
Minor electrical issues
Pinging or thumping noises, coming from your engine or anywhere else
Slow or sluggish performance
Or poor gas mileage
As to our tune up service, it's both incredibly cost-effective and quite extensive. The service includes:
Replacing the air filter
Replacing the fuel filter if and as needed
Installing new spark plugs and replacing ignition system cables if and as needed
Checking the valve cover gasket and adjusting the valves if and as needed
Inspecting and topping off all fluids
Replacing the PCV valve as applicable
In addition to that, by allowing our skilled technicians the opportunity to take an in-depth look at your vehicle, it gives them the opportunity to spot any other issues it might be having, or problems that are in their formative stages.
We'll bring anything we find to your attention and let you know how much it would take to fix those issues as well. Then, assuming you're comfortable with our estimate, we'll get those problems fixed as well. Don't delay, if it's time for a tune up, or if your car is experiencing any issues that have you troubled, just stop by our shop and we'll take care of it for you.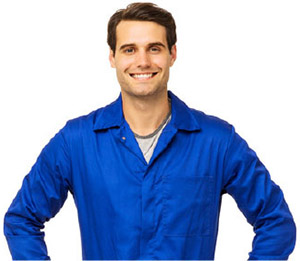 Schedule Auto Maintenance
NEAREST AUTO MAINTENANCE LOCATION