Is your vehicle overdue for a tune up? If you're not sure when your last one was, it very well might be. If it is, you're not doing yourself any favors. Regular tune ups in Herndon, VA are one of the best and surest ways to extend the life of your vehicle and keep your gas mileage at something close to optimal.
In terms of how often you should bring your vehicle in for a periodic checkup, depending on who you ask, you're likely to get a different answer. Our general recommendation is to have it done every 30,000 miles, but if you have an older vehicle that doesn't have an electronic ignition or a fuel injection system you'd probably be better served by having a tune up in Herndon, VA every 10,000 to 12,000 miles.
The important thing though, is to remember that those numbers are just general guidelines and the moment you start noticing any aberrant behavior in your vehicle, you should bring it in and let us check it out for you. Here are a few things that should raise a red flag in your mind:
A sudden, unexpected drop in your gas mileage
Sluggish vehicular performance
Slow or fast engine idling Strange sounds coming from anywhere in your car while you're driving it
Minor electrical issues
Or airflow issues
Understand that the list above is definitely not all-inclusive. If you detect any abnormalities at all, by all means, bring your car, truck, van or SUV in and let us take a look. Vehicular problems never get better on their own and they're almost always cheaper to fix while they're small than they are if you wait till they get worse.
As to our tune up service in Herndon, VA, it's low cost and extensive. Among other things, it includes:
Replacing the PCV valve as applicable
Inspecting and topping off all fluids
Checking the valve cover gasket and adjusting the valves as needed
Installing new spark plugs and replacing ignition system cables that are beginning to show signs of wear
Replacing the fuel filter if needs be
And replacing the air filter if it needs to be replaced
In addition to that, by giving our experts a chance to peer under the hood of your vehicle at regular intervals, it affords us the opportunity to spot other issues that might be in their formative stages. We can bring these to your attention and give you an estimate on the repair cost right then.
Assuming you're comfortable with our estimate, we can get those issues taken care of too, so that when you drive away from the shop, you have the peace of mind that comes with the knowledge that your vehicle is working exactly as it should. Give us a call or stop by today. We'd love to help keep your vehicle running strong for as long as you own it.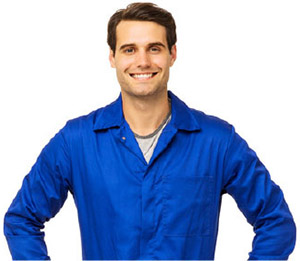 Schedule Auto Maintenance
NEAREST AUTO MAINTENANCE LOCATION