The Brembo brand might not be well-known to consumers, but people who work in the automotive industry know it very well indeed. It's a brand that's synonymous with quality, which is why you'll find so many Brembo brakes on vehicles in Alexandria, VA.
Modern vehicles have lots of safety features that come standard, but few are as pivotal as the modern braking system. If you've ever had a close call on the road, you know how important properly functioning brakes are, which is why we recommend having yours inspected at least once a year, more often if you do a lot of driving.
In addition to that, of course, any time you notice that your vehicle isn't stopping as well as it once did, or if you notice a shuddering when you apply pressure to your brakes, don't take any chances. Bring your vehicle into one of our locations and we'll take a look. All of our locations offer a full line of brake services, including:
ABS Actuator and Pump Service
ABS Brake Repair Service
New Brake Pad Installation
Brake Line Repair
Brake Caliper Replacement
Resurfacing or replacing Brake Rotors As Needed
Wheel Speed Sensor Repair
And Brake Hose Repair
Even better, all of our brake services come with a two-year warranty so you can drive with peace of mind and confidence knowing that the job has been done right, and if there's a problem, we'll make it right.
With customer approval, we install Brembo brakes on all the Alexandria, VA we service because we know and trust the quality of the brand. If you prefer some other brand, we will, of course, use whatever parts you prefer, but it's hard to argue with Brembo's quality.
While it's certainly true that whatever problems you have with the brakes on your vehicle may involve the calipers, discs, or rotors, the two most common causes of brake-related issues are low brake fluid and worn brake pads. That's why we start our investigation there when you bring your vehicle into us.
Whether the brake problems you're having can be traced back to something simple, like the two items above, or whether your vehicle is experiencing a more complex and involved braking-related issue, we'll perform a thorough investigation and get to the bottom of it.
Whatever we find, we'll give you a full report, make a professional recommendation about needed repairs and give you an estimate so you'll have a firm understanding of what it will take to put the issue behind you once and for all.
Whether you opt to use Brembo brakes on your Alexandria, VA vehicle or prefer some other brand, we'll make sure that when we give your vehicle back to you, it will be safe and ready to meet whatever driving challenges you might face. Call us or stop by one of our locations today.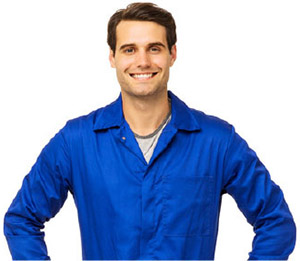 Schedule Brake Repair
NEAREST BRAKE REPAIR LOCATION