Do you currently have Mastercraft tires on your Alexandria, VA vehicle? Have you been impressed by how well they've held up? If so, and they're beginning to show their age, we can help you get a new set for your vehicle.
If you've never tried the Mastercraft brand, and you're less than thrilled with the tires you're currently using, next time you need a new set, why not give them a try? The brand is known for their quality and they make a wide range of tires. Below, we'll outline a few of the options available from the company:
The Mastercraft Stratus A/S
The A/S designation marks these as being all-season tires. They're optimized for use in town and on the highway, and are best when used on passenger vehicles and some SUVs. While they don't tend to do well off-road, if you stick to mostly in town and highway driving, they offer a smooth quiet ride and are an exceptional value for the money.
The Mastercraft SRT Touring Tire
These tires, like the ones we just talked about, are priced in the mid-range and optimized for passenger vehicles. They offer an exceptionally smooth quiet ride and come with an impressive 60,000 mile treadwear protection. The tread design provides greater traction, making these solid performers in wet weather and light snow. As with the Stratus A/S, these tires don't do nearly as well if taken off-road, however.
The Mastercraft Courser MXT
These are light truck, all-terrain tires that can stand up to just about anything. Unlike the models we've talked about before, the Courser MXT loves mud and rough terrain and handles superbly, even in the most challenging environments.
While they also perform admirably in town and on the highway, you can expect a rougher, noisier ride from these tires than you'd get from a touring model. That's the tradeoff. Improved performance in rough terrain for a louder, rougher ride in town. If you find yourself driving in rough terrain at least as often as you drive in town, these tires are an excellent choice.
Not sure which Mastercraft tires would be the best fit for your Alexandria, VA vehicle? We've got you covered. Just tell us the make, model and year of the vehicle you're currently driving and give us some indication of the conditions you commonly find yourself driving in, and we can make a recommendation.
Whether you opt for Mastercraft tires on your Alexandria, VA or some other brand, we can order them for you, have them delivered in short order, install and balance them, and dispose of your old tires, giving you a hassle-free tire buying experience. If that sounds good to you, stop by and see us when you're ready for a new set!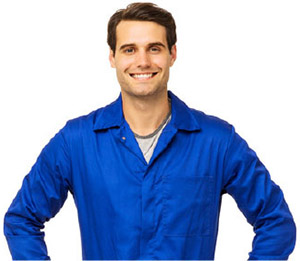 Schedule Tire Installation
NEAREST TIRE INSTALLATION LOCATION