Brembo is a world leader in the market of automotive parts. Auto makers from around the world, including BMW, Ford, Dodge, and others rely on Brembo parts, which is why they're our go-to choice as well. This goes a long way toward explaining why Brembo brakes are so widely used in Clinton, MD. With customer approval, they're our first choice when replacing parts on our customers' vehicles.
If it's been a while since you had your brakes serviced and you've begun noticing some slippage or other issues, give us a call to schedule an appointment right away. All of our service locations offer a wide range of brake services, including:
Wheel Speed Sensor Repair
Brake Hose Repair
Resurfacing or Replacing Brake Rotors as needed
Brake Line Repair
Brake Caliper Replacement
ABS Brake repair
ABS Pump and Actuator Service
And New Brake Pad Installation
Even better, all of our brake services come with an impressive two-year warranty, allowing you to buy and drive with confidence, and as we mentioned, pending your approval, we'll be installing Brembo brakes in our Clinton, MD location, which is a brand you can rely on. Don't take any chances where your personal safety and the safety of your family is concerned. To ensure your brakes are in good working order and stay that way, we recommend scheduling an inspection at least once a year and possibly more frequently than that if you do a lot of driving.
When you bring your vehicle into us for an inspection, one of our skilled mechanics will go over every component of your brakes, checking the pads for signs of wear, making sure the other components are mechanically sound and not in need of replacement, and of course, checking for low brake fluid which is one of the more common causes of braking-related issues.
If we find any worn parts or other issues that are a cause for concern, we'll bring them to your attention, make a professional recommendation and give you an estimate on the recommended repairs so you'll have a clear understanding of what it will take to get the issue resolved and get back on the road safely.
Even if you opt not to have Brembo brakes installed on your Clinton, MD vehicle, we'll be sure that the parts we put on for you are of good quality and will last, and again, we back our work with a two-year warranty.
Whatever your automotive needs are, from brakes to tires, to tune-ups and more, we've got you covered. Don't hesitate to call or stop by one of our locations if you even suspect you've got an issue with your vehicle. It's better to be safe than sorry!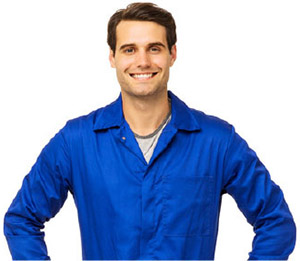 Schedule Brake Repair
NEAREST BRAKE REPAIR LOCATION