Have you been pleased with the performance of the Mastercraft tires on your Clinton, MD vehicle? If so, and if your trusty tires are beginning to show their age, we can help with that. We carry a full line of the brand's tires and would be more than happy to mount and balance them for you and dispose of your old tires when it's time for a new set.
If we happen not to have the exact tire you want in our shop when you place your order, that's no problem either. We can have them delivered in short order and get you on the road and sporting tires in no time.
Not sure exactly which Mastercraft tires are right for your Clinton, MD vehicle? Just tell us what you're currently driving and the conditions you find yourself driving in most of the time and we can make a recommendation. To give you a quick overview of some of the possibilities, we'll outline just a few of the brand's models just below:
The Mastercraft Avenger M8 All-Season
As the name indicates, this is an all-season tire. It's priced in the mid-range, so it is both sturdy and affordable. These tires are best on cars and SUVs that will see exclusively in-town or highway driving. If you have any off-road adventures in your future, these aren't the tires you want.
The Mastercraft Glacier-Grip II
These surprisingly modestly priced tires are optimized for wintertime use. If you can afford a second set of tires specifically for the frigid winter months, these are excellent performers that stand up well. They're best when used on the highway or in-town though, so if you need to do any off-road driving during the winter months, there are better options available.
The Mastercraft A/S IV
The A/S in the name stands for all-season. These well-priced tires are optimized for in-town and highway use, and are versatile enough to perform well in just about any driving condition, offering a smooth quiet ride. A great value for the money.
The Mastercraft MC-440 A/S
These tires are functionally similar to the ones we described above, but are more modestly priced. If you're on a budget, and looking for a good all-season tire that offers a smooth, quiet ride, these are an excellent option. Note, however, that they don't perform well in rough terrain or off-road.
If you're still not sure, again, it's no problem at all. With a bit of information collected from you, we can make a recommendation that will serve you well. When you're ready for a new set of Mastercraft tires on your Clinton, MD, just give us a call or stop by one of our service locations and we'll take good care of you.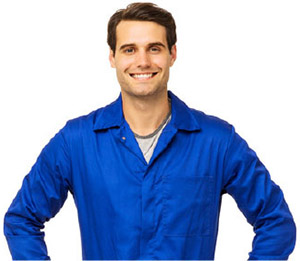 Schedule Tire Installation
NEAREST TIRE INSTALLATION LOCATION