Most people are highly familiar with popular brand names but are less well-informed when it comes to popular auto part brands. Brembo is a case in point. The brand is synonymous with quality which is why it's trusted by so many major auto manufacturers, but few people outside auto aficionados are familiar with them. You may have Brembo brakes on your Fort Washington, MD vehicle right now and not even realize it!
Since their parts are so well-respected, they're our brand of choice, which is why we put Brembo brakes on all Fort Washington, MD vehicles we service, with customer approval, of course.
Speaking of the brakes on your vehicle, how long has it been since you had them inspected? How reliable are they? Do you know if there are any problems in their formative stages that could start haunting you in the weeks and months ahead?
If you're not sure, it's probably time for an inspection! Our recommendation is that you have your vehicle's brakes inspected at least once a year to ensure their continued proper functioning, and possibly more frequently than that if you do a lot of driving.
Most brake-related problems stem from one of two things: Worn pads or low brake fluid. Any time a customer brings their vehicle to us with reports of brake-related issues, that's where we begin our investigation.
Whatever we find, when our inspection is complete, we'll give you a full report, and if our skilled technicians have spotted any signs of wear and tear that could be problematic, we'll give you a list of recommended repairs along with a free estimate so you'll have a firm understanding of what it will take to resolve the issues.
All of our locations offer a variety of brake services, which include:
New Brake Pad Installation
ABS Actuator and Pump Service
ABS Brake Repair
Wheel Speed Sensor Repair
Brake Hose Repair
Resurfacing or Replacing Brake Rotors
Brake Line Repair
And Brake Caliper Replacement
Even better, all of the brake services we provide come with an impressive two year warranty, so you'll be able to drive your vehicle away from our shop with peace of mind, confident that if any problems relating to our work should come up, we'll take care of them.
Ultimately, whether you opt to have Brembo brakes installed on your Fort Washington, MD vehicle or opt for some other brand, our goal is the same. To make sure that your trusty vehicle is as safe and as road worthy as we can make it. We want to fix not just whatever current problem you're having, but to be your car care specialists of choice for as long as you live in the area. Give us a call our stop by the location nearest you today.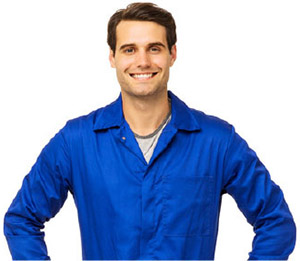 Schedule Brake Repair
NEAREST BRAKE REPAIR LOCATION