Let's talk about your brakes. How long has it been since they were last inspected? Are they providing the same stopping power today as they did when you first purchased your vehicle? Are you experiencing any issues like shuddering when you come to a stop?
If you're not sure when your last inspection was, it's probably time, and possibly well past time. We recommend having them inspected at least once a year, which gives our skilled technicians the opportunity to spot problems while they're still in their formative stages and thus, relatively easy and inexpensive to repair.
In practice, most brake problems arise from one of two things: Worn pads or low brake fluid, so that's where our investigation will begin, but all of our service locations offer a variety of brake-related services, including:
New Brake Pad Installation
ABS Actuator and Pump Service
ABS Brake Repair
Brake Caliper Replacement
Brake Line Repair
Resurfacing or Replacing
Brake Rotors
Brake Hose Repair
And Wheel Speed Sensor Repair
Even better, all of our brake services come with an impressive two-year warranty, so when you drive your car away from our shop after we've performed work, you can do so with great peace of mind. If there's an issue that arises from that work, we've got you covered.
Since we pride ourselves on the quality of our service and the parts we use, with customer approval, we put Brembo brakes on all Herndon, VA vehicles we service. The Brembo name is synonymous with quality, and is trusted by a number of auto manufacturers around the world. Their parts are excellent and have a reputation for long life, and the company produces parts for cars, trucks, racing vehicles, motorcycles and commercial trucks.
Given how widely used the company's parts are, you may have Brembo brakes on your Herndon, VA vehicle right now and not even know it!
Where your vehicle is concerned, our mission is simple. We want to make it as safe for you to drive as we possibly can, and we want to help you extend its useful life. It's not enough for us to simply solve whatever issue you might be having with your vehicle in the here and now.
That's important, but ultimately, we want to exceed your expectations to the point that we're your first choice for dealing with any auto-repair related issues you may have for as long as you live in the area, so whether you let us put Brembo brakes on your Herndon, VA vehicle or you opt for some other brand, we've got you covered and are committed to taking care of both you and your vehicle for the long term. Give us a call or stop by one of our locations today.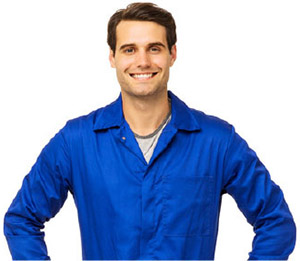 Schedule Brake Repair
NEAREST BRAKE REPAIR LOCATION