Do you currently have Mastercraft tires on your Reston, VA vehicle? A significant percentage of people tend to find a brand they like and stick with it. If that's what you've done, and your current set of tires is beginning to show its age, then it may be time to start thinking about investing in another set.
If that's the position you find yourself in, you're in luck. We carry a full line of Mastercraft tires in our Reston, VA location and if we happen not to have the exact tire you're looking for, by collecting a bit of information about what you drive and what kinds of driving conditions you commonly find yourself in, we can make a recommendation that will point you in the right direction.
If you're not overly familiar with some of the products Mastercraft makes, we'll introduce you to a few of the possibilities in this piece.
The Mastercraft Courser MXT
This is a great tire for light trucks and SUVs if you drive in highly varied conditions including a mix of in-town, highway and off road, or dirt road driving. While it's most at home off-road, these tires do well in town and on the highway, although you'll note that they offer a somewhat noisier ride than touring tires.
The Mastercraft Avenger G/T
This is a great touring tire, especially if you've got a muscle car. The raised lettering on the sidewall catches the eye and the tire itself provides a smooth, quiet ride both in town and on the highway. These tires don't do so well off-road though, so if you do any driving like that, this would be a suboptimal choice.
The Mastercraft SRT Touring
This is a superb all-season tire, rated to last up to 60,000 miles. As a touring tire, you'll see best results when driving in town and on the highway. It's got a highly advanced tread that makes it superbly capable of handling wet weather and icy road conditions but as with other touring tires, it doesn't do so well if you take it off road.
The Mastercraft Glacier Trex Winter Tire
As the name indicates, this is a winter weather tire and is optimized for cold weather use, while retaining sufficient flexibility to be a good general-purpose tire. It can handle fairly well in rugged terrain but it's really not optimized for it. This is much better when used in town and on the highway, although for that purpose, it's a great fit for cars, trucks and SUVs.
The company makes many others of course, so again, if you're not sure which Mastercraft tires are right for your Reston, VA vehicle, just stop by one of our locations or give us a call. We'll be happy to provide assistance.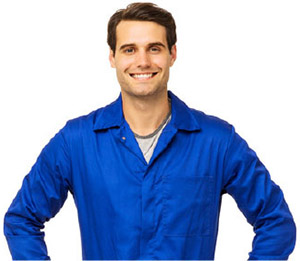 Schedule Tire Installation
NEAREST TIRE INSTALLATION LOCATION