Has it been a while since you had the brakes checked on your vehicle? If you can't remember when your last inspection was, that's a pretty clear indicator that you're overdue for another. To minimize your risk of a major issue that could put you and your family at risk, we recommend having your brakes inspected at least once a year, and possibly more than that if you're in the habit of doing a lot of driving.
Most brake-related issues stem from one of two things: Low brake fluid or worn brake pads. Given that, if there's a problem, those are the two things we check for first. That saves you both time and money. Of course, if the problem doesn't reside there, then we'll keep looking and when we uncover the root of whatever issue you're having, we'll present you with a list of recommended repairs along with a free, no obligation estimate so you'll have a clear understanding of what it will take to get your vehicle's braking system back into shape.
Now let's talk about brands. Unless you're an auto aficionado, you may not have heard the name Brembo, but the brand is known for their quality products and in fact, many automakers around the world make use of them. You may have Brembo brakes on your Waldorf, MD vehicle right now and not even realize it!
We mention the brand because we rely heavily on them as well. They're our go-to choice and with customer approval, we'll install Brembo brakes on your Waldorf, MD vehicle when the time comes to replace them. Also note that all of our service locations offer a wide range of brake-related services, including:
Brake Line Repair
Resurfacing or Replacing of Brake Rotors
Brake Hose Repair
Wheel Speed Sensor Repair
Brembo brakes in Waldorf, MD
New Brake Pad Installation
ABS Actuator & Pump Service
ABS Brake Repair
And Brake Caliper Replacement
Even better, all of these services come with a two-year warranty, designed to give you peace of mind, knowing that if any issues arise as a consequence of our work, we'll take care of it for you.
By bringing your vehicle to us at regular intervals so we can put eyes on it, it gives us the opportunity to spot problems while they're still in their formative stages and thus, relatively easy and inexpensive to repair. That not only saves you money, but it helps to extend the useful life of your vehicle.
Our goal specifically isn't to just fix whatever problem you're having in the here and now. Of course, we're happy to do that, but in doing so, we want to impress you to the point that you rely on us for all your auto care needs, for as long as you live in the area. Call or stop by the location nearest you today. We'd love to meet you!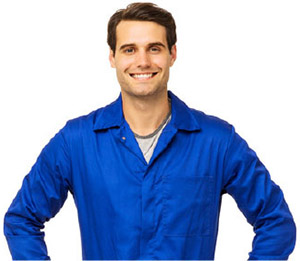 Schedule Brake Repair
NEAREST BRAKE REPAIR LOCATION