Are you ready to put a new set of Mastercraft tires on your Waldorf, MD vehicle? Once you find a brand that works for you, many people just stick with it. Why fix it if it's not broke, right? So if your current set is beginning to show its age and you're thinking about replacing them, you're in luck. We carry a full line of Mastercraft tires and if we don't have exactly the model you want, we can get them in quickly, put them on for you, make sure they're balanced and dispose of your old tires.
Now's as good a time as any to review your model selection and decide if you want to stick with what you had before, or perhaps try a different model that might serve you better. If you're a little daunted by the prospect of deciding on your own, we can help with that too.
Just give us a call or stop by the shop and we'll get a little information from you like what you're driving and the kinds of conditions you frequently find yourself driving in. Armed with that information, we can make a good recommendation that will see you with a new set of Mastercraft tires for your Waldorf, MD vehicle in short order!
The company makes a lot of different tires and you may not be familiar with them all, so we'll give you a quick overview of a few of the more popular options right here:
The Mastercraft Courser HSX
This is a great tire, ideal for SUVs. It offers a smooth, quiet ride and is especially adept for handling wet-weather and moderate amounts of snow, making it a good all-season tire. It's not really designed for serious off-roading though, so if you do a lot of that, some other option will almost certainly be a better fit.
The Mastercraft Courser AXT
This model is ideal for light trucks, though it can work on SUVs as well. It's an all-terrain tire that can stand up to just about anything you throw at it. Although optimized for rough terrain, it's such a good tire that it performs well in town and on the highway too, although it will be a bit louder than a touring model. Even so, if you don't know what kind of terrain or conditions you'll be driving in but want to be ready for anything, this is a superb choice.
The Mastercraft Courser CXT
One of Mastercraft's most expensive offerings, this could rightly be considered to be the big, even burlier brother to the Courser AXT. These tires seem virtually indestructible, and although they're most at home off-road, they provide solid performance in town and on the highway and in any kind of driving condition you're likely to encounter. You get what you pay for, and though you'll pay a premium for these, they are superb.
Ultimately, the real question is this: Which Mastercraft tires are right for your Waldorf, MD vehicle. Again, if you're not sure, swing by one of our locations and we'll be happy to make a recommendation.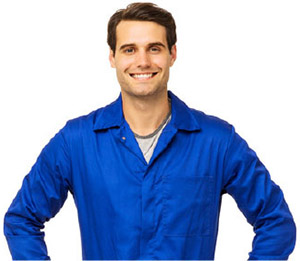 Schedule Tire Installation
NEAREST TIRE INSTALLATION LOCATION