How long has it been since you had the heating system in your vehicle serviced? If you're struggling to remember the date, the safe bet is to bring it into our shop at your earliest convenience. Our car heater repair service in Alexandria, VA is the most cost-effective way to ensure your heater keeps you warm all winter long.
In order to keep your vehicle's heater in good working order and minimize your risk of problems, we recommend bringing your vehicle in and letting us inspect your system every year, in the autumn, before the weather turns seriously cold. That's the best way to ensure you don't have any unpleasant wintertime surprises.
Beyond that, there are a number of things to keep a watchful eye on, including, but not limited to:
Your heating system blows nothing but cold air, or never gets as hot as it should
The volume of air coming from the vents doesn't change, no matter how high you set the fan speed.
Your defroster takes an inordinately long time to work, doesn't work at all, or blows in grimy air.
The air coming from your vents has a musty smell do it, or has a damp feel to it.
Your heating system only seems to work while you're moving. If you stop, the air flow into your vehicle also stops.
You notice a sickly sweet smell any time you turn the heat on.
If you notice any of these things, it's a sure sign you could benefit from our car heater repair service in Alexandria, VA. Just give us a call to schedule your appointment, or stop by our shop when you're in the neighborhood and let us take a look.
We'll diagnose the issue, trace it back to its root cause, and give you an estimate on the repairs needed to get your heater back to good working order. Then, assuming you're comfortable with our estimate, our talented car care specialists will get your system whipped back into shape in no time.
Of course, we do a lot more than just handle car heater repair work in Alexandria, VA. Consider us to be your one stop shop for all your auto care needs, taking care of your vehicle from end to end. Here are just a few of the other great services we provide:
Air Conditioning Repair
Driveline Repair
Oil Changes
Virginia Safety Inspections
Virginia Emissions
Inspections
Battery Replacement
Engine Repair
Suspension and/or Steering Repair
Tire Installation and Flat Tire Repair
Wheel Alignment
Tire Rotation
Wheel Balancing
Belt and Hose Replacement
Headlight Restoration
Transmission Repair
And Windshield Wiper Blade Replacement
Whatever your needs are where your vehicle is concerned, we've got you covered. Give us a call today.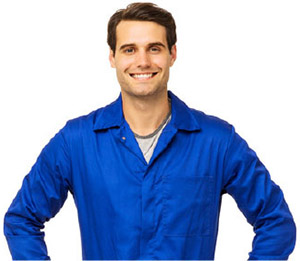 Schedule Auto Maintenance
NEAREST AUTO MAINTENANCE LOCATION