Are you in the market for a new set of Maxxis tires in Alexandria, VA? Many people tend to find a tire brand they like and stick with it, so if your current set of Maxxis tires have served you well and you'd like to get a new set, or if you're underwhelmed by the performance of your current tires and want to give the Maxxis brand a try, we can help with that.
Just give us a call or stop by our shop and tell us what you're driving and the conditions you most often find yourself driving in and we can make a recommendation.
Maxxis makes a staggering array of tires, so to give you an overview of what the company has available, here are a few examples:
The Maxxis MA-T1 Escapade
One of the most popular Maxxis tires in Alexandria, VA, this modestly priced passenger tire has an impressive 100,000 mile treadlife warranty and is among the best touring tires you'll find anywhere. This model offers a wonderfully smooth, quiet ride on surface streets and highways, but doesn't fare as well off-road.
The Maxxis M8090 Creepy Crawler
These rugged all-terrain tires are virtually indestructible and feature armored sidewalls and an aggressive tread pattern, providing claw-like traction on even the most rugged terrain. They're expensive tires, optimized for off-road use. These tires are not recommended for use on surface streets, though they could be used in town in a pinch. A niche product to be sure, if you live in the wilds, or love rock crawling, these are the tires you want.
The Maxxis HT-760 Bravo Series
These well-priced passenger tires are optimized for in town and highway driving. As all-season tires, there's not much that the HT-760 can't handle, making them an incredibly versatile tire for everything from light trucks, SUVs and passenger vehicles.
We carry a full line of Maxxis tires in Alexandria, VA, and if we don't have the exact tire you want in stock, we can have it in our shop in a matter of days. Once your tires arrive, just bring your vehicle in and we'll mount them for you, make sure they're properly balanced and dispose of your old tires for you, getting you back on the road with your new tires in no time at all.
Of course, we do a lot more than just tires, so whatever your automotive needs are, we've got you covered. Here are just a few of the other services we provide:
Air Conditioning Repair
Battery Replacement
Belt and Hose Replacement
Driveline Repair
Engine Repair
Headlight Restoration
Oil Changes
Transmission Repair
Virginia Safety Inspections
Virginia Emissions Inspections
And more!
Call us or stop by the location nearest you today. You'll be very glad you did.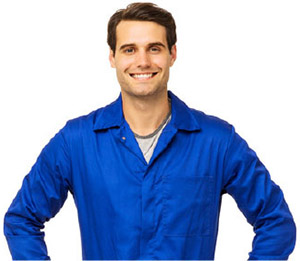 Schedule Tire Installation
NEAREST TIRE INSTALLATION LOCATION