If it's been a while since you had your vehicle's heater inspected and it's not working as well as it could be, it's not too late to take advantage of our car heater repair service in Burke, VA. Our skilled auto technicians can quickly diagnose the problem, get to the root cause of the issue and make a list of recommended repairs. Then, assuming you're comfortable with our recommendations and the accompanying estimate, we can get to work and have the warm air flowing before you know it.
In order to keep from getting caught by surprise and spending a miserable mid-winter drive with no heat, we recommend having your vehicle's climate control system inspected at least once a year, preferably before the weather starts turning cold. This gives us the opportunity to catch problems while they're still in their formative stages which usually makes them relatively less expensive to repair.
In addition to that, you should take advantage of our car heater repair service in Burke, VA any time you notice any of the following:
Your heating system only seems to work while you're moving.
If you stop, the air flow into your vehicle also stops.
Your heating system blows nothing but cold air, or never gets as hot as it should
You notice the opposite problem and even when you set the heat to low, it blasts nothing but extremely hot air.
The volume of air coming from the vents doesn't change, no matter how high you set the fan speed.
Your defroster takes an inordinately long time to work, doesn't work at all, or blows in grimy air.
The air coming from your vents has a musty smell do it, or has a damp feel to it.
You notice a sickly sweet smell any time you turn the heat on.
These are all signs that your system is struggling. Unfortunately, these kinds of issues never get better on their own. They'll only worsen over time and if left untended, they could lead to even bigger problems down the road, so it's important to get your car into us as soon as possible so we can get the issue taken care of for you.
Of course, handling car heater repairs in Burke, VA is only one small part of what we do. We offer a wide range of services at all of our locations, including:
Air Conditioning Repair
Battery Replacement
Belt and Hose Replacement
Driveline Repair
Engine Repair
Headlight Restoration
Oil Changes
Suspension and/or Steering Repair
Tire Installation and Flat Tire Repair
Tire Rotation
Wheel Balancing
Transmission Repair
Virginia Safety Inspections
Virginia Emissions Inspections
Wheel Alignment
And Windshield Wiper Blade Replacement
Whatever kind of trouble you're having, we've got you covered. Give us a call to schedule an appointment, or bring your vehicle by to see us and we'll take good care of you.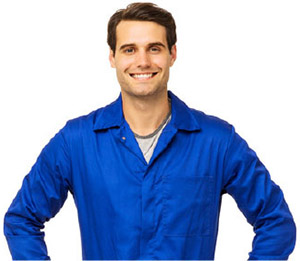 Schedule Auto Maintenance
NEAREST AUTO MAINTENANCE LOCATION