Are your current tires beginning to show their age? If so, why not upgrade to a new set of Maxxis tires? Maxxis has been a major force in the tire world for more than fifty years and if you're interested in giving a set a try, you should know that we carry a full line of Maxxis tires in Burke, VA and would be happy to make a recommendation if you're not 100% sure which model is right for you.
The company makes a wide range of tires. To give you a bit of an overview of what the brand has to offer, here are a few examples:
The Maxxis MT-762 Bighorn
This is a light truck tire priced in the mid-range that offers exceptional handling in all rough terrains. If you drive primarily on dirt, rock, snow and mud, this well-priced tire will carry you over those challenging terrains with ease. It fares less well on surface roads, providing a bit of a rougher, louder ride, but will still get the job done.
The Maxxis MA-T1 Escapade
One of the most popular Maxxis tires in Burke, VA, this modestly priced passenger tire has an impressive 100,000 mile treadlife warranty and is among the best touring tires you'll find anywhere. This model offers a wonderfully smooth, quiet ride on surface streets and highways, but doesn't fare as well off-road.
The Maxxis Razr MT-772
You'll pay a hefty premium for this outstanding all-terrain, light truck tire. It's most at home in rough terrain, though the Razr will serve you well enough in town as well. If you live in a remote area and need a tire to carry you to places where there are no roads, or where the roads are rough, the Razr belongs on your short list of options to consider.
The Maxxis MT-754 Buckshot Mudder
Another incredible off-road, light truck tire that might be perfect for you. The Buckshot Mudder boasts an extremely aggressive tread pattern and a ruggedized sidewall, making it capable of handling even the most extreme off-road terrains.
Whatever you drive, and whatever your tire needs are, we've got you covered. Just give us a call or stop by the shop and we can help you find the perfect Maxxis tires in Burke, VA for your vehicle. Tell us what you drive and the most common conditions you find yourself driving in and we can make a professional recommendation.
If we don't have the exact model you need in stock, we can order them and have them delivered quickly, mount them for you, balance them and dispose of your old tires, getting you back on the road with new rubber before you know it.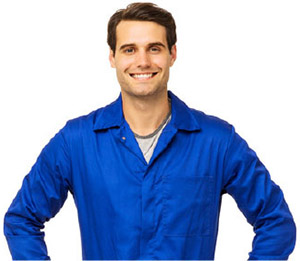 Schedule Tire Installation
NEAREST TIRE INSTALLATION LOCATION