Are you in the market for a new set of tires? Are you already a fan of the Maxxis brand? If so, we carry a full line of rugged and dependable Maxxis tires, so when you're ready to upgrade, stop by to see us!
If you've never tried Maxxis tires in Clinton, MD, but the tires you're currently riding on haven't impressed you, performance-wise, we recommend giving the brand a try when it's time to buy again, and in case you're not familiar with what the company offers, here's a quick overview of just some of their tires:
The Maxxis MA-1
These modestly priced touring tires are great for just about any passenger vehicle. Featuring double steel-belted construction and an advanced treat design for improved handling in water, the MA-1 is an incredibly versatile tire designed primarily for highway and surface street use.
The Maxxis M8060 Trepador
One of the company's most expensive tires, these are rugged, all-terrain truck tires that can handle almost anything. In fact, these tires were used in the grueling Baja 1000 not long ago, and over the course of the daunting 1300 mile trek, didn't suffer a single flat. If you routinely drive in rough, uncompromising terrain, these are the tires you want! The most durable Maxxis tires in Clinton, MD.
The Maxxis MA-202
If you're on a budget, these low-priced all-season passenger tires may be just what you're looking for. Optimized for highway and surface street driving and coming with a 50,000 mile Treadlife Warranty, you'll be hard pressed to find a better value anywhere.
The Maxxis UE-168(N) Bravo Series
These are light truck tires, priced in the midrange and offer a good blend of safety and durability. Although intended for light truck use, many people who have motorhomes rely on these tires to get them where they need to go, offering a smooth, quiet ride and a tread pattern that's sufficiently aggressive to offer decent handling on rougher terrain.
Not sure which Maxxis tires in Clinton, MD are right for you? We can help with that too! Just give us a call or stop by the shop and tell us what kinds of conditions you typically find yourself driving in and what sort of vehicle you're driving, and we can make a recommendation.
If we happen not to have the exact tire you want in stock, we can remedy that in short order and as soon as your new tires arrive, we'll ask you to come back by the shop so we can mount them for you, balance them and dispose of your old tires, getting you back on the road in no time. When you're ready to buy, just stop by or give us a call!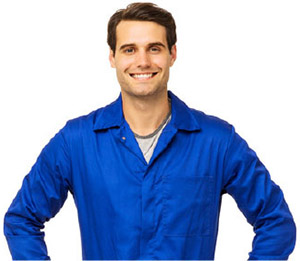 Schedule Tire Installation
NEAREST TIRE INSTALLATION LOCATION