Diving a vehicle without heat in the dead of winter can be a lesson in misery. To minimize your risk of having your heater go out on you, we recommend bringing your vehicle in once a year to have your climate control system inspected.
If our skilled mechanics spot any troubles, they can handle any car heater repair work in Fort Washington, MD you may need and get your vehicle ready for the cold weather ahead. If you've let routine maintenance and inspections slide and your heater isn't churning out warm air reliably, bring it to us and we'll get it working for you again in short order.
Also note that your heater will try to warn you when it's struggling, but you've got to know what kinds of things to be on the lookout for. Here are a few of the more common warning signs:
Your defroster takes an inordinately long time to work, doesn't work at all, or blows in grimy air.
The air coming from your vents has a musty smell do it, or has a damp feel to it.
Your heating system only seems to work while you're moving. If you stop, the air flow into your vehicle also stops.
Your heating system blows nothing but cold air, or never gets as hot as it should
You notice the opposite problem and even when you set the heat to low, it blasts nothing but extremely hot air.
The volume of air coming from the vents doesn't change, no matter how high you set the fan speed.
You notice a sickly sweet smell any time you turn the heat on.
All of the above are sure signs that you need the car heater repair service we offer in Fort Washington, MD. Of course, that's just the tip of the proverbial iceberg. In addition to keeping your vehicle's heater in good working, we offer a wide range of other services, including:
Air Conditioning Repair
Battery Replacement
Belt and Hose Replacement
Driveline Repair
Engine Repair
Headlight Restoration
Oil Changes
Suspension and/or Steering Repair
Tire Installation and Flat Tire Repair
Tire Rotation
Wheel Balancing
Transmission Repair
Virginia Safety Inspections
Virginia Emissions Inspections
Wheel Alignment
And Windshield Wiper Blade Replacement
The bottom line is that whatever your needs are, from car heater repair in Fort Washington, MD to much more involved issues like engine and transmission repair, we've got you covered.
Since the day we first opened our doors, we've built our reputation by exceeding the expectations of every customer we serve, and we'd love the opportunity to impress you. Give us a call or stop by our shop the next time you're in the area. You'll be very glad you did.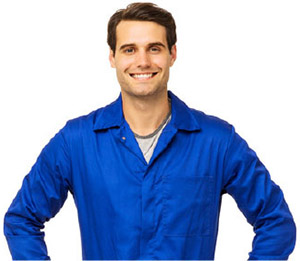 Schedule Auto Maintenance
NEAREST AUTO MAINTENANCE LOCATION