Are you in the market for a new set of tires? If your current tires have underwhelmed you with their performance, may we suggest trying a set of Maxxis tires in Fort Washington, MD? The Maxxis brand has a long, storied history that spans more than five decades. The tires the company produces are known for their ruggedness and durability, so when it's time to replace your current set, they're an excellent option to consider.
If you're not familiar with the brand, we'll give you a brief overview here. We think you'll like what you see!
The Maxxis MA-Z4S Victra
What a wonderful tire this is! Not only does it boast a delightfully low price, but it offers excellent handling and great fuel economy. An all-season tire, it's sure-footed in the snow, but be aware that this one is optimized for highway and surface street driving. Although it does have an aggressive tread pattern, it doesn't fare as well off-road or in rough terrain. Even so, if you're driving in town, you'll be delighted by the smooth, quiet ride. One of the best Maxxis tires for driving the surface streets of Fort Washington, MD.
The Maxxis HT-770 Bravo
This is a modestly priced touring tire, optimized for highway driving and traveling on surface streets. It offers excellent handling in all weather, and comes with a 60,000 mile Treadlife Warranty. While it's possible to find other Maxxis tires that offer a higher Treadlife Warranty, they are a bit more expensive, making this one an excellent value for the money.
The Maxxis MT-754 Buckshot Mudder II
As the name suggests, these aren't the tires you want if you do most of your driving in town. They're designed to get in the mud and chew through just about any type of terrain. Featuring a deep, aggressive tread pattern, they're optimized for use on trucks and SUVs that spend most of their time driving over the roughest, toughest terrain out there. While they can be used in town, you'll notice a significantly rougher, louder ride, but if you tend to do most of your driving where there are no roads, or where the roads are rough, these are well worth the money you'll spend.
If you're not sure what Maxxis tires in Fort Washington, MD are the best fit for you, just stop by the shop or give us a call and tell us a bit about what you drive and the most common conditions you find yourself driving in and we can make a recommendation.
When you settle on a tire, we can order, mount and balance them for you and dispose of your old tires, making the process of upgrading quick and painless.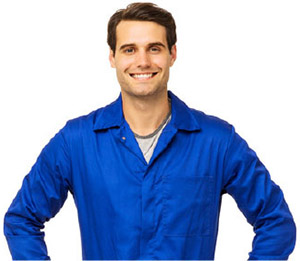 Schedule Tire Installation
NEAREST TIRE INSTALLATION LOCATION