Are your current tires beginning to show their age? Have you been underwhelmed by their performance? If you have, and you're looking to try something new when you replace your current set, why not give Maxxis tires in Herndon, VA a try?
The Maxxis brand is known for ruggedness and durability, and the company offers a wide range of tires. If you're not familiar with the brand, here are a few examples of what it has to offer:
The Maxxis Bravo HP-M3
The Bravo HP-M3 is a great, all-season passenger tire with a 60,000 mile Treadlife Warranty. Priced in the mid-range, it offers stellar performance and handling in a wide range of driving conditions and a smooth, quiet ride. These tires are optimized for highway and in town driving, so if you do a significant amount of off-roading, or the roads you drive on are rough, these aren't the tires for you. For everyone else, they are superb.
The Maxxis M8060 Trepador Comp Bias
This is a relatively expensive all-terrain tire, designed for light trucks and SUVs that are driven mostly off-road and in rough terrain. It can handle any type of weather, but on surface streets and highways, it provides a somewhat rougher, noisier ride. Even so, of all the Maxxis tires in Herndon, VA, this one is among the most sure-footed you'll find.
The Maxxis AT-771 Bravo Series
These all-terrain, light truck tires are a bit more expensive than some of Maxxis's other offerings but their aggressive tread pattern and sidewall lug design offer fantastic traction in a variety of rugged terrains, without compromising a smooth quiet ride on surface streets and on the highway.
If you're not sure which Maxxis tires in Herndon, VA are right for you, we can help with that. Just stop by our shop or give us a call and tell us what you're currently driving and what types of conditions you spend most of your time driving in. Based on that information, we'll be able to make a professional recommendation.
If we don't have the tire you want in stock, we can have it delivered very quickly and when they arrive, we'll mount your new tires for you, balance them, and dispose of your old ones, getting you back on the road quickly.
Of course, we do a lot more than just tires. All of our locations offer a wide range of automotive services including transmission and engine repair, brake repair, inspections and inspection stickers, and much, much more.
With decades of automotive experience and some of the finest mechanics you'll find anywhere, no matter what problems you encounter with your vehicle, we've got you covered. Stop by and see us today.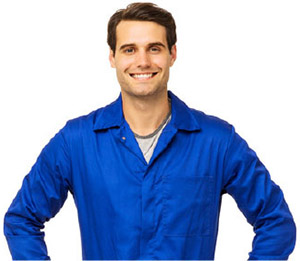 Schedule Tire Installation
NEAREST TIRE INSTALLATION LOCATION