Are you in the market for a new set of Maxxis tires in Reston, VA? It's a great brand with a stellar reputation that spans more than fifty years, so if your current set is beginning to show its age, or if you're currently using some other brand and they haven't performed as well as you would have hoped, you may be interested in giving Maxis a try.
If so, we can help with that. We carry a full line of Maxxis tires in Reston, VA, and if we don't have the exact model you're looking for, we can order them, have them delivered in a matter of days, then bring you back in to mount your new tires, balance them and dispose of your old ones so we can get you back on the road quickly.
If you're not familiar with what the brand has to offer, here are a few examples:
The Maxxis MA-1
These modestly priced touring tires are great for just about any passenger vehicle. Featuring double steel-belted construction and an advanced treat design for improved handling in water, the MA-1 is an incredibly versatile tire designed primarily for highway and surface street use.
The Maxxis M8060 Trepador Comp Bias
This is a relatively expensive all-terrain tire, designed for light trucks and SUVs that are driven mostly off-road and in rough terrain. It can handle any type of weather, but on surface streets and highways, it provides a somewhat rougher, noisier ride. Even so, of all the Maxxis tires in Reston, VA, this one is among the most sure-footed you'll find!
The Maxxis HT-770 Bravo
This is a modestly priced touring tire, optimized for highway driving and traveling on surface streets. It offers excellent handling in all weather, and comes with a 60,000 mile Treadlife Warranty. While it's possible to find other Maxxis tires that offer a higher Treadlife Warranty, they are a bit more expensive, making this one an excellent value for the money.
The Maxxis CV-01 Escapade CUV
A wonderfully low-priced all-season tire, perfect for passenger vehicles and SUVs that are primarily driven on highways and surface streets. While this tire isn't as capable on rough terrain or off-road driving, it offers an impressive 60,000 mile Treadlife Warranty and it packs a tremendous bang for the buck. If you're on a budget, this is an outstanding choice.
If you're not sure which tire is best for you, we can help with that too. Just give us a call or stop by the shop and tell us what you're currently driving and the conditions you find yourself driving in most of the time. Based on the information you give us, we'll be able to make a professional recommendation that will serve you well. Happy driving!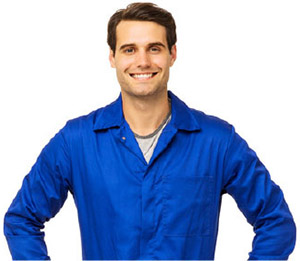 Schedule Tire Installation
NEAREST TIRE INSTALLATION LOCATION