Are your current tires not performing as well as you'd like? If you're ready for a new set and are looking for a new brand to try, we recommend Maxxis tires in Waldorf, MD. The Maxxis brand has a long history that stretches back more than five decades and the company offers a wide range of tires for all types of vehicles and driving conditions.
If you're already familiar with the brand and know you want a new set when the tires you're currently driving on need to be replaced, know that we carry a full line of Maxxis tires in Waldorf, MD. If we don't have the exact model you're looking for in stock, we can order them and have them delivered in a matter of days, then mount and balance your new tires for you and dispose of the old ones, getting you back on the road in no time at all.
To give you an idea of some of the options Maxxis has available, here's a quick overview:
The Maxxis CV-01 Escapade CUV
A wonderfully low-priced all-season tire, perfect for passenger vehicles and SUVs that are primarily driven on highways and surface streets. While this tire isn't as capable on rough terrain or off-road driving, it offers an impressive 60,000 mile Treadlife Warranty and it packs a tremendous bang for the buck. If you're on a budget, this is an outstanding choice.
The Maxxis MT-764 Buckshot II
These are relatively expensive all-terrain truck tires that feature a deep, aggressive tread pattern. As all season tires, they're good for any time of year and can chew through even the most challenging of terrains. If you do mostly off-road driving, or if the roads you drive on aren't paved, relatively tame city roads, these tires will get you just about anywhere you need to go.
The Maxxis HT-750 Bavo
This sturdy all-season tire is perfect for passenger vehicles and SUVs that are intended to be driven mostly in town and on the highway. They feature a double steel-belted construction that makes them long-lasting and ensures uniform wear, while providing a smooth, quiet ride at a price you'll love.
If you're not sure what Maxxis tires in Waldorf, MD are right for you, we can help with that too. Just give us a call or stop by the shop and tell us what you're currently driving and the conditions you most commonly drive in and we can make a recommendation.
Of course, we do a lot more than put new tires on your vehicle. We offer a full range of automotive services that includes engine and transmission repair, brake work, heating and air conditioning repair and much more. Stop by to see us any time.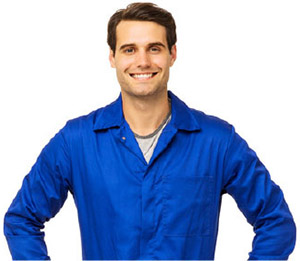 Schedule Tire Installation
NEAREST TIRE INSTALLATION LOCATION