If you're about to buy a new set of tires, you're probably aware that knowledge is an important part of the purchase process.
Most buyers have shockingly little knowledge about the products they're purchasing, so we're going to help you out by providing a partial glossary of basic tire terminology.
And remember, if you're shopping for a set of Mickey Thompson tires in Reston, Va, the tire experts at Wiygul Automotive represent the best possible choice by far. They can help fill in your knowledge gap when it comes to tires, and they'll make sure you get a great set of tires, too.
1. Alignment. Nearly everyone knows alignment is important, but what actually happens when you get it done? Specifically, the technician doing the alignment will match the wheels, steering and suspension components of your car to the manufacturer's specs, restoring the tires to their original position relative to one another.
2. Balancing. The goal of balancing a set of tires is to make them spin with the weight evenly distributed. To do this, mechanics use weight to correct imbalances that might be present.
3. Load Carrying Capacity. This number, which ranges from 0-279, tells you the maximum amount of weight a tire can carry under ideal conditions.
4. Mounting. Mounting is the act of installing a tire on a wheel. This should always be done by a qualified professional—be sure to use the pros at Wiygul Automotive if you're buying a set of Mickey Thompson Tires in Reston, Va—, and balancing should always be part of the process.
5. M+S, M/S, M&S. These two letters may seem to be obscure, but they're important. Together they constitute a designation for mud and snow, and it appears on the sidewalk of all-season tires. The combination indicates that the tire meets the Rubber Manufacturer's Association's definition of a mud and snow tire.
6. Rotation. Tire rotation is an essential to preserve the life of a set of tires; it consists of moving tires from the front to the back, side to side, or in another set pattern specified by the manufacturer.
7. Run Flat. This term is used to describe tires that are built with self-supporting sidewalls that allow you to drive after a puncture, the caveat being that you must travel at reduced speed and for a limited distance only.
8. Staggering or Staggered Fitment. This term applies to a tire setup in which the vehicles larger-size or wider wheels on the back axle and smaller ones in front. This configuration is most frequently seen on sports cars.
9. Tread Life. This is the term that tells you the expected service length of a set of tires, measure in miles. Some tires have bands built into the tire's tread that tell the owner when the depth is insufficient and the tires need to be replaced. This is called the tread wear bar or the tread wear indicator.
10. UTQG. Uniform Tire Quality Grade This government-sponsored tire information program provides ratings for tire traction, temperature resistance and tread wear.
Finally, its important to remember that if you're buying tires in Reston, Va, the tire experts at Wiygul Automotive represent the best possible option if you're buying a set of Mickey Thompson Tires. They'll help explain these terms and others, and you'll get a great set of tires in the process!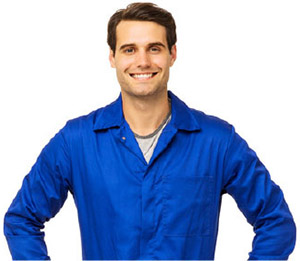 Schedule Tire Installation
NEAREST TIRE INSTALLATION LOCATION