Every vehicle comes with an oil change schedule. Mostly it depends on the mileage accrued before changing the oil. For many cars, oil change is required every 5000 miles traveled. It is essential to regularly change your oil if you want your car to perform at its best.
If you are looking for a caring and trusted automobile clinic for your oil change, then you can drive in at Wiygul Automotive Clinic. We offer synthetic oil change in Burke, VA. You can rest assured that you are in capable hands and that we'll have you in and out as soon as possible.
Why is changing the oil important
Changing the engine's oil is one of the most basic and straightforward car maintenance. That said, it is one of the most important maintenance you can perform in your car. The oil keeps all parts of the engine lubricated at all times. Lubrication prevents damage to these vital components of your engine, keeping the engine at peak condition.
Over time, dust, dirt, and other particles may inevitably accumulate in your engine oil. This makes the oil break down and, as such, cannot perform its primary task of lubricating the moving parts in your engine.
If you don't change the oil, it could lead to more severe damage to your engine and may lead to car and engine damage. Therefore, after traveling for a specified distance, most mechanics recommend replacing your oil to keep your vehicle performing at full strength.
Regular checkups can also help in ensuring that you keep track of the state of the oil in your engine. It is not a must to cover a specific mileage to drive in to get your oil replaced. Regular servicing is what keeps your car and engine at peak conditions.
What are the service options at Wiygul?
At our automotive clinic, we offer a wide range of services that makes Wiygul Automotive Clinic the best in synthetic oil change in Burke, VA. We have three packages of the services we offer, including:
These are the minimum requirements that each vehicle needs. It is mostly done after every 5000 miles traveled. It includes changing the oil filter, lubricate chassis and driveline U-joints, refilling washer fluid, and performing vital fluids analysis. We also do a multi-point safety check to ensure your car performs at the desired levels.
It involves enhanced service after every 5000 miles of travel. With this plan, you will get all the features that make up the basic plan while also being eligible for Wiygul 4 life plan. On top of that, you get to have engine additive services and also added with fuel system cleaner.
This is a performance service for every 15,000 miles of mileage. You get all the features in Basic and the Plus plans. Also, your internal engine lubricated components will be cleaned to keep your car in the best possible condition.
The above shows that we have the client's best interests at heart. Get your synthetic oil change at our Wiygul Clinic in Burke, VA, and have your vehicle perform at its best.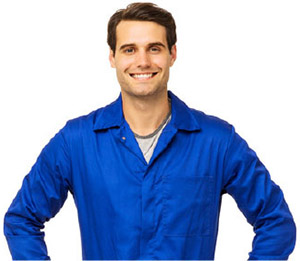 Schedule Auto Maintenance
NEAREST AUTO MAINTENANCE LOCATION