If you are looking to replace your previous tire brand, it might be advisable to go for the Pirelli tire brand. The Pirelli tire is world-renowned when it comes to the manufacturing of quality tires for all kinds of roads.
The tire manufacturer is known for innovative productions that usually create industry trends around the world. To drive the point home, the Italian manufacturer is the main tire sponsor of some of the famous motor championships such as Formula One and FIM World Superbike. The tires offer style and sustainability like never seen before.
For your Pirelli tire installation in Clinton, MD, you can always trust your car with Wiygul Automotive Clinic technicians. We have some of the best states of the art hunter tire equipment that help in the installation process.
Some of the advice and tips you will get are the best when it comes to tire purchase. For instance, you will get the following tips on tire purchase and installation:
A guide on purchasing new tires
When shopping for new tires, there are fundamental factors that you need to consider so that you select the right set of tires for your unique driving needs. The important ones are:
You should think about how long you want your tire to last. If you are looking to have your tire serve you for a long time, then you should look for hard rubber tires. Though they comprise on speed rating, they will nonetheless last much longer than softer rubber tires.
Most posted speeds don't go beyond 75 mph, meaning that if you invest in a lower speed rating tire, you will be getting the best value for money. Also, speed is one factor on Clinton, MD roads that you will not frequently be using.
Higher speed rating tires are manufactured from softer rubber compounds, which usually translates to shorter tread life. You might be able to go at high speeds, but you will also have to replace your tires frequently.
Many young people love low profile tires because of the aesthetics. What they don't remember is that such tires come with poor ride quality. They don't handle bumps or potholes well, meaning you won't be getting a smooth ride on challenging roads.
Depending on your car's carrying capacity, always select tires that have a higher load-carrying capacity than that of your vehicle. It ensures that, when you are at maximum weight, your tires will be able to handle the pressure effectively.
If you are involved in a lot of driving, then you should invest in quieter tires. The technicians at the Wiygul Automotive Clinic can help you select the Pirelli tire right for your purposes. They can offer quality suggestions on how to have a quiet ride each time you are on the road.
Make an effort and purchase your Pirelli tire in Clinton, MD, from our Wiygul Automotive Clinic in Clinton, and enjoy a smooth ride each time you hit the road.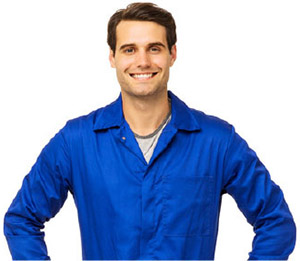 Schedule Tire installation
NEAREST TIRE INSTALLATION LOCATION