If you want to maintain your car's engine condition for a long time, one of the most basic and simple care maintenances is changing your oil. It can be simple but very significant. The oil plays an integral part in your car's smooth running.
The oil lubricates all the moving parts in the engine. It helps the engine remain in peak condition, giving you a chance of using your car for an extended period. However, with time there are impurities such as dust and dirt that can accumulate in the oil, making it impossible for the oil to grease the parts efficiently.
Therefore, after such a time, it is crucial to replace the synthetic oil for the engine to return to top performance. If you delay changing your oil, it could lead to engine damage. It is crucial to have a trusted and experienced team to do your synthetic oil change in Clinton, MD.
Reasons for choosing Wiygul for your synthetic oil change
Choosing to do your synthetic oil change in our Clinton MD, the clinic is the right choice. If you are wondering why we are considered a good choice by our regular customers, the following reasons should be enough to convince you to visit our automotive clinic.
A family-based automotive clinic that cares
Since the business is family-owned, we understand the importance of getting your vehicle back on the road in a quick time and the best condition. Our core values center around family ties, with the most important being trustworthiness.
We will give you the best service and remain transparent to you on what your vehicle needs.
Broad experience in vehicle maintenance
We have more than four decades of quality service when it comes to car maintenance. We know what is needed at every stage of the synthetic oil change, and we can offer free advice and tips on how to maintain your vehicle.
We've evolved into a progressive and modern business that is ready to use advance techniques to care for our client's vehicles. We personalize your services with an email alert system, where we share with you our findings and recommendations on any issue you might be experiencing with your car.
Highly trained and experienced mechanics
When you bring your car for an oil change, you will be served by qualified staff who will work efficiently to get you in and out as quickly as possible. They will perform the required oil change and perform a vital fluid analysis and lubricate your driveline U-joints.
You can be sure that once you step in our automotive clinic for a synthetic oil change in our Clinton, MD auto repair shop, you will be happy with our customer service and leave satisfied.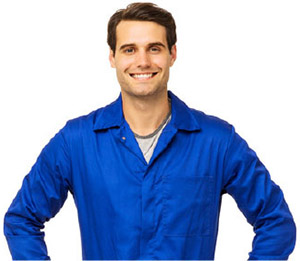 Schedule Auto Maintenance
NEAREST AUTO MAINTENANCE LOCATION