If you are living in Fort Washington, MD, you will be better placed by having a set of Pirelli tires that are excellent for the roads in Maryland and the surrounding areas. Pirelli tires are manufactured by a famous tire brand in Italy.
At the clinic, you will be able to find a tire that is suitable not only for your car but also for the roads in and weather in Maryland.
Some of the tires you can get in our shop include:
CINTURATO P1
With this Pirelli tire, you will be getting an environmentally friendly tire suitable for passenger cars. It is built for city traveling making it ideal for Fort Washington, MD.
The features that make this particular tire significant include:
It is made from new materials and innovative compounds.
The tire is made using the latest technologies featuring aerodynamics sidewalls The tire features eco-compatible materials ensuring that you will be protecting the environment with this tire.
It comes with industry trend-setting tread pattern design
The tire complies with the 2012 EU Regulation Act of ensuring noise reduction on motor tires
Comes with a RunFlat version
With this Pirelli tire in Fort Washington, MD, you will be getting the following advantages:
Lower fuel consumption and emissions due to reduced rolling resistance
Reduced adverse effects on the environment
It is durable and performs well on both wet and dry roads
Quieter and more comfortable ride.
CINTURATO P7 BLUE
This is a tire suitable for medium and large Sedans. It is a tire designed for high performance during the summer for passenger touring vehicles. It has excellent features making it useful for Fort Washington drivers including:
Innovative tread compound
4 wide longitudinal grooves
Carcass rigidity
Even distribution of the contact pressure
Getting this tire for your vehicles will ensure you get the following benefits:
Has aggressive traction and braking properties in wet conditions
Durable with a relatively high mileage
Efficient water expulsion which ensures you have utmost safety and control when on the road
You get reduced rolling resistance due to lower vertical deflection
P4 FOUR SEASONS PLUS
If you want a tire for all seasons, then this tire is one for you. It is designed for passenger cars such as Coupes, Minivans, and Sedans.
The fantastic features of this Pirelli tire include:
Optimized profile and broader reinforced shoulders
Central longitudinal grooves
Features high silica compound tread design
Confidence plus plan
The benefits of purchasing these set of tires include:
Offers balanced wear and also enhanced stability
Efficient water expulsion giving improving your safety and control in extremely wet conditions
Noise reduction and reduced rolling resistance for a quieter ride
Excellent traction even on snow and slippery surfaces
If you are in Fort Washington, MD and need some Pirelli tires, you are at the right place. Please see the location section on our website to find a location near you.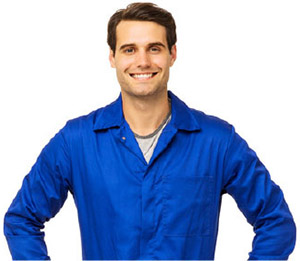 Schedule Tire Installation
NEAREST TIRE INSTALLATION LOCATION