Pirelli tires are made by the leading tire manufacturer in the world. Therefore, if you decide to install a Pirelli tire in Herndon, VA, you will be making the best decision for your car.
Pirelli tires are made using advanced technologies and innovative materials that provide increased safety and control on the road. If you are planning to have a tire change, the Pirelli tires are a solid choice.
At our Wiygul Automotive Clinic, you will find experienced technicians who will work with you to choose the best tire for your car on Herndon, VA.
The following are some of the best Pirelli tires you can expect to find in our tire shop:
PZERO CORSA SYSTEM
This tire is designed for both track and road use. You can be sure to expect one of the best technologies focused on a tire suitable for passenger cars. They offer much better performance while also offering unique styling.
Features of the tire include:
Direzionale; this is a directional design for front tires, coming with longitudinal grooves which promotes efficient water expulsion and enhances precise steering.
Specialized tire structure which helps stabilize the vehicle at high speeds.
Innovative racing tread that offers excellent grip even at high operating temperatures.
It has Asymmetric pattern design for rear tears, which ensures a comprehensive and stable surface contact, therefore, improving rigidity.
The benefits of installing the PZERO CORSA SYSTEM include:
Enhanced cornering stability even at relatively high speeds
Efficient traction and braking
Better levels of handling in all conditions
Safe to drive in wet conditions with better cornering ability
PIRELLI P6000
You can have this Pirelli tire in Herndon, VA at our Wiygul Automotive Clinic to start enjoying some of the best features that can be offered by vehicle tires. The features that make the P6000 a right tire include:
It is designed with the Pirelli Active Safety System Technology or PASS technology.
It ensures maximum safety when driving
Wide central groove
Comprehensive size range
Features a wave-like tread pattern design
You will get the following benefits when you have the P6000 as your car tires:
Excellent water expulsion
It has a stylish and modern look
You will get fantastic performance on dry roads while also gaining good traction and safety while driving on wet roads
The performance is improved as it adapts to changing road surfaces
P4000 SUPER TOURING
This tire has features that ensure great safety and control on the road.
It has the following features:
Engineered and designed for all American weather and roads
It has a new dual-layer tread compound
It has a 40,000-mile limited treadwear warranty
The tire features a v-shaped circumferential grooves
Benefits associated with the tire include:
You will get good traction on wet roads
They're comfortable and promote precise handling, even on wet roads.
Get your Pirelli tire installed in Herndon, VA at our Wiygul Automotive Clinic to enjoy safety and control benefits while on the road, regardless of the weather condition.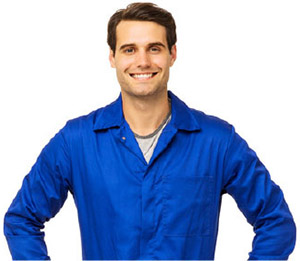 Schedule Tire Installation
NEAREST TIRE INSTALLATION LOCATION