If you are a driver in Virginia and particularly in Reston, Pirelli tires can be one of the best options for your vehicle. Manufactured from the leading Italian manufacturer, it offers excellent features that make it attractive for driving in all conditions.
Pirelli is the leading tire manufacturer in the world, with even the tire being the one used in Formula One Championships. When a tire is used in one of the most speed centric motorsports, then it signifies superior quality than all other tires.
Therefore, getting your Pirelli tire in Reston, VA, will no doubt be a great decision. You can purchase your set of tires at our Wiygul Automotive Clinic to get maximum control and safety needed on the road.
The following models of Pirelli tires that are available for Reston, VA drivers:
P400 TOURING
This tire is suitable for passenger cars– it is capable of offering excellent stability in all kinds of roads, whether wet or dry. Therefore, you will not have to worry about extreme weather changes when on these tires.
Its features include:
It is made from a unique form of synthetic material making it incredibly durable
Features CAD, or the Computer-Aided Design that focuses on safety and better water expulsion on wet roads
It has three wide circumferential grooves
When riding on these P400 tires in Virginia, you will enjoy fantastic benefits that include:
Improved travel comfort
Superb steering response while also providing a quieter ride
Quick and efficient water expulsion promoting performance on wet roads while at the same time minimizing hydroplaning
ICE ZERO FR
This is a superb tire engineered explicitly for city cars, sedans, and SUVs. On some select sizes, you can find a tire featuring Run-Flat technology. You can get this Pirelli tire in Reston, VA, at our Wiygul Automotive Clinic.
You will get the following features and benefits when you acquire this set of Pirelli tires:
3D sipe technology
Improved regular pressure distribution
Comes with directional tread pattern style
High sipe density at the middle
Benefits of ICE ZERO FR:
Enhanced traction and grip in all surfaces
You will enjoy excellent snow and ice grip when the winter starts
Promotes better traction and braking safety
EUFORI
This is a passenger car tire excellent for wet and dry driving conditions. It features run-flat technology, which can be excellent in emergencies. The following features should convince you to acquire the Pirelli EUFORI tires:
Active safety features making it easily adaptable for any road surface
Passive safety ensures extended mobility even when you have a puncture
Wider contact shape
Large longitudinal grooves
Comes with a pressure sensor device
Benefits of the tire on Reston roads:
Improved dry handling
You will enjoy efficient water drainage for stability even on wet roads
Better lateral force transmission, therefore, enhancing performance handling
Visit us at Wiygul Automotive Clinic and get your Pirelli tire in Reston, VA, to start enjoying fantastic safety and control benefits while on the road.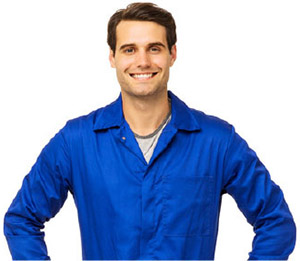 Schedule Tire Installation
NEAREST TIRE INSTALLATION LOCATION