One thing to always remember is that, when driving, the only parts in contact with the road are your tires.
Therefore, effort should be made to have the best wheels while on the road, and there are none better than Pirelli tires. All Pirelli tires are made using cutting edge technology that ensures the safety and maximum control while on the road.
You should entrust your stability on a set of tires that guarantee you top-level performance each time you are on the road. Schedule an appointment at our Wiygul Automotive Clinic and switch to a Pirelli tire in Waldorf, MD. You will get amazing features and benefits when you start using tires from the Pirelli brand.
Some of the Pirelli tire models available at our clinic include:
CINTURATO P7 BLUE
If you are currently driving a medium or large sedan, then you should go for this Pirelli tire. It has an innovative tread compound making it last longer. The tire improves the carcass rigidity and also provides uniform distribution of contact pressure.
The benefits of this Pirelli tire include:
You will get high mileage
Excellent handling and traction in wet conditions
Efficient water drainage for maximum safety and control while on the road
Reduced rolling resistance due to lower energy dispersion
Pirelli P7
This tire is designed for sports wagon and modern sedans. It has excellent features such as asymmetric pattern design and wide longitudinal grooves that promote water expulsion when driving in wet conditions. It improves steering precision on all types of roads. The tire is manufactured using the Safety from Technically Engineered Profile (STEP) technology).
The benefits that come from using the tires include:
Promotes safety in potentially aquaplaning conditions
Excellent handling on all types of roads whether dry or wet
It Improves performance for both high powered and medium cars
You can get this Pirelli tire in Waldorf, MD when you visit our Wiygul Automotive Clinic. You will love the services we offer and, most importantly, be impressed by the performance of the Pirelli P7 tire.
PZERO
The PZERO tire is designed for ultra-high performance for summer weather. That is not to say that it cannot offer support in wet conditions, though. The asymmetric tread pattern ensures rapid drainage of water in wet conditions. It has an excellent S-shaped tread design that makes it unique and stylish at the time. The tire has Run-Flat features giving you mobility even when you have a puncture.
When you purchase this Pirelli PZERO tire you will get the following set of benefits:
Reduced noise when driving as it has the Pirelli Noise Cancellation System
Improved braking performance ensuring maximum control and safety on all types of road
Excellent traction even at high speeds
Efficient pressure distribution for security and control under critical braking conditions
With a Pirelli tire in Waldorf, MD, you can be assured of better safety while driving under different conditions. Make a stop at our Auto shop and get your car fitted with Pirelli tires.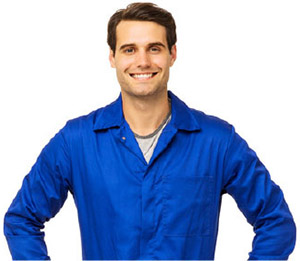 Schedule Tire Installation
NEAREST TIRE INSTALLATION LOCATION