Carlisle Tire brand has been producing quality and durable tires since 1917. We are proud to offer their first-grade tires to our customers. If you are searching for a new set of tires for your car, van, SUV, or truck, look no further than Wiygul Automotive Clinic. We provide affordable new tires for the residents of Reston, VA.
Along with reasonable prices and special offers, we also provide you with a wide selection of tires from which to choose. Our Carlisle selectin includes various options such as Farm Specialist, All Trail, and Mud Wolf. These tires are adapted to suit high-speed racers, power equipment, and power sports cars.
Whatever your tire needs are, the expert team at Wiygul Automotive Clinic can help you get reliable and well-performing solutions, fast.
Essential Attributes of a Good Tire
Over the years, tires have improved in terms of utility and dependability. There are also more tires in the market now than there were a few years ago. As a result, finding affordable new tires for your vehicle in Reston, VA, is not an easy task.
An ideal tire should have a long tread life, be durable, hold up well in extreme weather, and improve gas mileage. Sadly, despite the advancements mentioned above, no one tire can possess all these attributes.
You need to consider certain vital aspects that align with your personal needs and buy a tire that meets your criteria.
Here are some things to consider:
Comfort Vs. Precision Control
Stiff sidewalls provide better handling ability. This is vital to drivers who spend a lot of time on rough terrain or in places with extreme weather conditions. Also, some drivers prefer to feel every turn in the road.
However, if you prefer a more comfortable or smooth drive, you should be wise to install tires with flexible sidewalls. Keep in mind that what you gain in terms of comfort you lose in handling. Therefore, make a choice depending on your preferences.
Tread Life Vs. Traction
When it comes to traction and tread wear, you can only have one. Tires with high traction wear out faster than those with lower grip. This is because they are designed with unique compounds that facilitate fast stopping and sharp cornering. The treads wear out because of the friction involved in these activities.
On the flip side, if a tire has longer tread life, it will likely be less flexible and produce less grip. Nonetheless, each of these designs is safe for use on the road. Your decision will depend on the make of your car, your driving style, and terrain.
Fuel Efficiency Vs. High Performance
Tires with low rolling resistance are fuel-efficient. This is mostly due to their rounder shapes, which makes them easier to push. Nonetheless, because of the reduced friction, these tires provide less grip and traction. Thus, the less resistant the sidewall, the better the gas mileage, and the more resistant the tire, the better the performance.
How Can Our Technicians Help You?
Choosing a reliable tire for your vehicle is not easy. Luckily for you, our tire store in Reston, VA, has been helping drivers like your find affordable new tires since 2006. If you are stuck on how to select the right tire for your car, call our Wiygul Automotive Clinic office and schedule an appointment.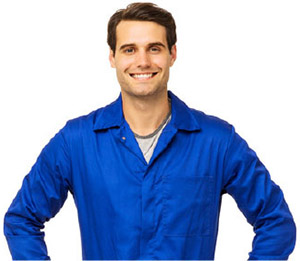 Schedule Tire Installation
NEAREST TIRE INSTALLATION LOCATION