Businesses and institutions all over America rely on the trucking industry. Trucks facilitate fast and safe delivery of products and services to shops, schools, hospitals, or even to your front doorstep. Nearly every item you can think of -cars, furniture, textiles, or books- has been transported on these vehicles at one point or another. This is why our truck repair shop in Reston, VA, is dedicated to helping you maintain your truck.
Your truck needs regular repair and proper maintenance to run smoothly and efficiently. Our team of experienced auto technicians is adept at diagnosing and fixing mechanical problems. Our services include but are not limited to:
Air conditioner and airbag repair
Alternators Battery, belt, and rocker panel replacement
Brake system repair
Computer diagnostics
Damaged axles repair
Electrical system troubleshooting
Engine repair and replacement
Instrument Cluster Repair
Preventive maintenance
Tire repair and replacement
Why Does Your Truck Require Regular Repair and Maintenance in Virginia?
Modern trucks are highly advanced. Some systems, for example, require a power supply to function optimally, or even at all. Should anything go wrong with your vehicle, you could be stranded on the road or even suffer an auto accident.
To guard against this, you should be wise to entrust your truck to the ASE-certified professionals at Wiygul Automotive Clinic. Schedule regular service appointments for your vehicle weekly, monthly, or yearly, depending on your preferences, type of vehicle, or mechanic's advice.
Here are some common truck problems that regular Reston, VA truck repair, and maintenance services can help you avoid:
Brake System Problems
Because of their weight and that of the goods they carry, trucks exert substantial pressure on their brakes. This could ultimately result in faulty brakes. Should your vehicle experience brake failure, you could end up in a hazardous situation.
Regular and comprehensive maintenance is critical to maintaining an effective braking system.
Engine Overheating
A fuel tank problem or blown gasket could cause your engine to overheat. If the signs of overheating are not identified and addressed early, your truck could breakdown unexpectedly. It may even develop engine problems.
A regular appointment will help our technicians familiarize themselves with your truck so they can catch and fix any engine faults in time.
Premature Tire Failure
Specific truck tires require different amounts of inflation to function optimally. Underinflated or wrongly inflated tires could cause premature tire failure, which may result in an auto accident or damage. Frequent visits to a repair shop should help you ensure your tires remain at the correct pressure at all times.
Starter Failure
It is common for trucks to fail to start during the winter season. However, if you experience this problem with your vehicle all the time, you may need to review your starter mechanism. Our truck repair experts in Reston, VA, can help identify and eliminate any issues with your truck's starter.
Call Us Today
Out truck repair shop in Reston, VA, has been taking care of trucks since 2006. We understand all your truck's needs. If you need routine maintenance service or wish to have something repaired, call us directly or contact us at 866-702-8050 during regular business hours and book an appointment.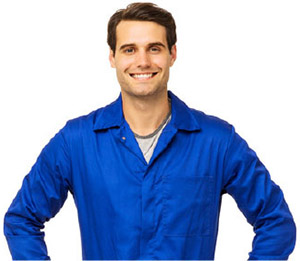 Schedule Auto Repair
NEAREST AUTO REPAIR LOCATION