Are you looking for a reputable store from which to buy affordable new tires in Herndon, VA? Wiygul Automotive Clinic is just the place. For over 40 years, we have provided high-grade tires for car, truck, SUV, and van owners all over the DC metro area. Our team is dedicated to ensuring our customers' safety and comfort by helping them find the ideal tires for their vehicles.
One of the tire dealers we work with is Cooper Tires, who manufacture Hercules tires, which are one of the leading tire brands in the industry. They have been providing car owners all over the world with high-performance tires since 1952. Their tires are famous for their quality, durability, and dependability.
What's more, you can buy them from our tire shop at highly affordable prices. If your tires need replacing, you can never go wrong with Hercules tires.
What Should You Consider When Buying Tires in Virginia?
Replacing your vehicle's tires is vital to maintaining your car's condition. The state of your tires affects your driving speed and experience. It may even influence the type of conditions in which you can drive.
Consequently, picking the right tires for your car is an important decision that you should undertake with utmost care. Here are some vital factors you should think about when choosing a set of tires:
Tire profile
Tire width
Tire age
Speed rating
Tire size
Tire Profile
Tire profile, which is clearly labeled on the tire, refers to the thickness of the sidewall, as a ratio of tire width. A high profile tire provides more comfort, protection, and durability as compared to a low profile one.
However, despite being prone to damage, low profile tires give you better steering ability and generally look more appealing.
Tire Width
The first three digits on a tire's label represent the tire width, which is critical to grip. A wide tire provides more grip and has more contact with road surfaces, and vice versa. Nonetheless, a narrow tire produces less road noise and is convenient for comfort drivers.
Tire Age
When rubber is stored for too long, it can deteriorate in quality over time. The last four digits of a tire's DOT code on its sidewall can help you determine its manufacturing date. Ideal tires are those that are less than 6 years old. Lucky for you, our Herndon, VA tire shop only stocks affordable new tires.
Speed Rating
A higher speed rating signifies a tire with good grip and stopping power. However, it also means that the tire has less durable treads and will need to be changed more frequently. Our skilled auto technicians can talk you through the ins and outs of speed ratings before you purchase new tires.
Tire Size
Poorly fitted tires can exert excess pressure on the heel or come off while you're driving. Pick a set of tires that suit the make and model of your vehicle.
Other factors that you can consider include tread pattern and manufacturer's warranty.
Book an Appointment with Our Technicians
You don't need to go through the hassle of finding the right tires for your car on your own. Our store in Herndon, VA, prides itself on selling affordable new tires that suit our client's individual needs.
Should you wish to purchase a set of tires for your vehicle, contact our Wiygul Automotive Clinic office and schedule an appointment with our reputable team of technicians.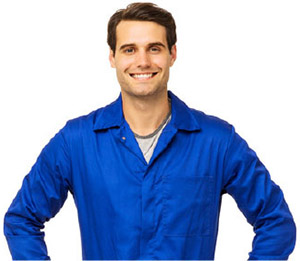 Schedule Tire Installation
NEAREST TIRE REPAIR INSTALLATION