Trucks are an integral part of the American economy. They transport people and deliver food, building material, medical equipment, and other essential products to people and businesses all over the country. Whether you put your truck to personal or economic uses, keeping it in good shape is as important to our truck repair shop in Herndon, VA, as it is to you.
We have been taking care of trucks in Herndon since 2006. Should your vehicle break down, our highly experienced team of auto technicians will help you get it back on the road. We handle all your service needs from routine maintenance to extensive repair work.
Services Offered in Our Virginia Repair Shop
Do you own a GMC Sierra 2500, Dodge Ram 3500, or a box truck? Then, you can't go wrong with us. Our Herndon, VA truck repair services cover several types of vehicles, including ambulances, multi-stop trucks, package cars, and heavy and medium-duty commercial trucks.
Our customers can choose from a long list of maintenance and repair services that include:
Electrical troubleshooting
Computer diagnostics
Engine repair and replacement
Oil changes
Tire service, sales, repairs, and replacements
Preventative maintenance
Battery and belt replacement
Damaged axles chaining
Air conditioner and airbags repairs
Alternators
Brake system repair
"No start" diagnosis
Why Should You Choose Our Auto Repair Service?
Your truck could break down for any number of reasons. When this happens, you need to have your car troubles handled by a professional who understands your vehicle's needs. The Wiygul Automotive Clinic has been in the auto repair business for over 40 years. Your truck is safe with us.
Additionally, our efficient, professional ASE-certified technicians are equipped with modern tools and OEM software to ensure they get the job done well and on time. Our approach is not one-size-fits-all; if your truck breaks down, we will diagnose the problem and fix it.
Some of the typical truck problems we deal with include issues with the:
Engine
Braking system
Pneumatic system
Engine
Your truck's engine allows it to carry tons of weight across long distances on any road. This fact, coupled with extended or daily use, explains why an engine breakdown is bound to happen sometime. Over the years, truck engines have become more technologically advanced, which is why you should let a professional handle your engine problems.
Braking System
Trucks are bulky and often carry heavy loads. You need an excellent braking system to ensure your vehicle stops in time, or you may cause an auto accident or damage. Should your braking system show signs of failing, seek our professional immediately.
Pneumatic System
Heavy-duty trucks have pneumatic systems to enable functions such as braking. Because not many other vehicles utilize this feature, you should be wise to let out truck repair experts in Herndon, VA check out your pneumatic system problems.
Book an Appointment with Us Today
We understanding all your truck's needs. If you require a repair or maintenance service for your vehicle, you can call us on 866-702-8050 to schedule an appointment.
You can also contact us if you have any questions concerning our services.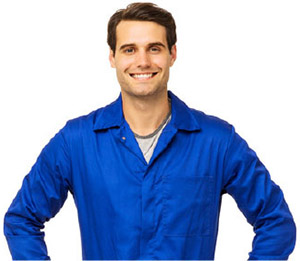 Schedule Auto Repair
NEAREST AUTO REPAIR LOCATION