Well-functioning tires are essential to your safety on the road. If you put off replacing your tires for too long, you inadvertently put yourself, your passengers, and other drivers at risk of an auto accident. Fortunately, Wiygul Automotive Clinic offers affordable new tires to all customers in Waldorf, MD.
One of the tire brands we sell is the reputable and reliable Michelin tires. Manufactured by a company that was founded in 1889, they are one of the most durable and safe tire brands in the world. Michelin tires offer tread longevity, comfort driving, and fuel efficiency. They have won the 24 Hours of Le Mans contest a total of 16 consecutive times.
If you are looking to purchase new tires, you can choose from our extensive Michelin line that includes Pilot, Latitude, and Defender.
Why Should You Get New Tires In Virginia?
It is relatively easy to ignore your vehicle's need for new tires. Sometimes, the signs of wear are not visible, especially if no one is looking. Generally, you should get your tires checked annually by a professional after they hit the five-year mark. Additionally, you should have them replaced ten years after their manufacturing date, even if they show no apparent signs of wear.
As a rule of thumb, with tires, it is better to be safe than sorry. Here are three main reasons why it is crucial for you to get new tires regularly:
Promotes safety
Ensures better driving experience
Saves money
Promotes Safety
At Wiygul Automotive Clinic, we value your safety. This is why we recommend that our customers schedule a regular car inspection with our skilled auto technicians. Most common telltale signs of tire wear may not be visible to an untrained eye, so you should honor your appointments even if your tires look okay.
An early diagnosis can help us fix a problem that may have resulted in a traffic accident. Remember, when you are driving, you are responsible for numerous lives, including yours, that of your passengers, and that of other drivers or pedestrians.
Ensures a Better Driving Experience
When your car tires are working well, you will enjoy your driving experience more. Tires with optimum treads facilitate smoother, safer, and less noisy drives. What's more, our technicians will help you find the tires that are suited to your driving style, so you never have to hold back on the road.
Saves money
If you don't take care of your tires, you expose your vehicle to more serious damages. If, for example, you get into an auto accident because of bald tires, the total costs you may accrue in terms of property damage and personal injury will likely outweigh the expense of replacing your tires.
Don't worry about the cost. The tires we offer in our Waldorf, MD shop are both affordable and new. We even accept several coupons and provide special offers to our clients.
Visit Our Waldorf Shop Today
Regardless of whether or not you are sure about the status of your car's tires, you can never go wrong with a routine maintenance inspection. Visit our Virginia clinic today and let our technicians assess your tires. Should we find that you need new ones, you can purchase our affordable new tires in Waldorf, MD.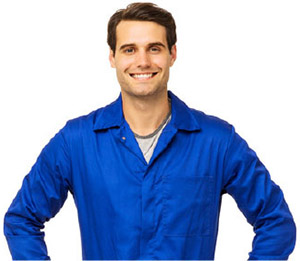 Schedule Tire Installation
NEAREST TIRE INSTALLATION LOCATION