If you are searching for a trusted auto store to buy affordable new tires in Fort Washington, MD, look no further than Wiygul Automotive Clinic. Car owners in Maryland trust our ASE-certified technicians to select and install ideal tires for their cars.
Our tires are of impeccable quality, and the prices are reasonable. You can even take advantage of our fantastic tire deals, coupons, and special offers to save some bucks in the process. Whatever your needs are, we will study the make and model of your car and help you choose safe and affordable tires.
Wiygul Automotive Clinic has been in the auto business since 1966. Consequently, our Fort Washington tire store, which we opened in 2014, is built on a solid foundation of honest customer service. We offer our clients tires from reputable manufacturers like Yokohama, Goodyear, and Firestone.
Affordable Yokohama Tires in Fort Washington
One of the most notable brands in our incredible tire selection, Yokohama, has been in the tire business since 1977. They produce first-rate and high-performance tires for passenger cars, light trucks, buses, and construction vehicles. Yokohama is also the official tire supplier for the Porsche GT3 Cup Challenge.
Your safety on the road is highly dependent on the state of your vehicle's tires. Yokohama tires are exposed to extreme conditions during testing to ensure they are durable enough to withstand tough terrain. With this affordable product, you can be sure of your safety on the road.
Our Fort Washington, MD tire shop stocks affordable new Yokohama tires in various selections such as Geolandar, AVID passenger, and ADVAN performance.
Choosing The Ideal Tires for Your Car
Selecting the right tires for your car or truck is a vital decision. Your tires affect important automotive aspects such as tread life, comfort, traction, durability, and road noise. Once you figure out the size of tires that can fit your vehicle, consider the following:
Prevailing weather conditions
Type of road or terrain you will be driving on mostly
Your driving style
Prevailing Weather Conditions
Your car gets exposed to various weather elements throughout the year, such as rain, snow, heat, and ice. Our tire selection long-lasting tires that can handle not only the most common weather conditions but also the most extreme. Depending on where you wish to drive your car, you can purchase all-season tires, summer tires, or one set of both.
Type of Road or Terrain
Different tire characteristics are suited to different usage conditions. If you drive in the city, you need tires with optimum braking distance, longevity, and low rolling resistance. This ensures your travels are fast, efficient, and cost-friendly.
If you mostly drive on highways or unpaved roads, on the other hand, you should go for tires with optimum braking distance, comfort, and good grip, traction, and stability.
Your Driving Style
Do you like a comfortable ride, or do you prefer to feel every bump and curve in the road? Whatever your driving style, pick a set of tires that matches it. If you prefer comfort, you should buy tires that offer a smooth ride and low road noise. The alternative is high-performance tires with efficient steering precision.
Our Experts Are Ready to Help You
We understand that choosing a set of tires is not easy. Our team of skilled auto technicians is ready to help you through the entire process. If you are in the market for affordable new tires in Fort Washington, MD, call our tire shop to schedule an appointment with us today.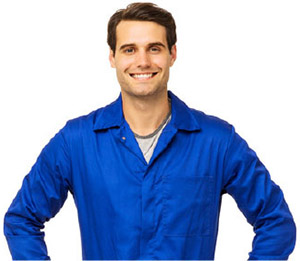 Schedule Tire Installation
NEAREST TIRE INSTALLATION LOCATION