Trucking is a crucial part of the economy, usually called the livelihood of the American infrastructure. When you have other individuals and businesses depending on your truck to deliver products and raw materials, Wiygul Automotive Clinic understands the importance of getting your truck back to work. We are happy to provide a full-service center for truck repairs. Our highly trained and experienced technicians and mechanics are here to help you with all your Burke, VA, truck repair needs. We provide a wide range of services, from major repair work to routine maintenance. Whether you have a single truck or an entire fleet, we can take care of it.
Our truck repair shop services
At Wiygul Automotive Clinic, our Burke, VA, truck repair shop can handle any kind of maintenance or repair service. Our truck mechanics are ASE certified and ready to work on any type of truck. Our services include:
Collision repair
Bodywork and paint
DOT inspection
A/C service
Warranty repair
Engine repair
Wheel alignment
Preventive maintenance
Tire service
Oil changes
And more!
We can assist in taking the headache of your maintenance program with our truck maintenance solutions. We can create a custom solution that is right for your business. We also offer complete body shop services, from minor dents to full body change. Our repair tools are state of the art to ensure excellent and quick service that will get your truck on the road as soon as possible.
Our specialists are trained on both older truck models and most advanced modern trucks. Our Burke, VA, truck repair company also understands that the price is essential. We provide fast and reliable repair services at a fair price to all our clients to save your business from costly downtime.
You can trust on our know-how.
Wiygul Automotive Clinic has a highly trained team that is dedicated to providing exceptional repair services and ensure the safe performance of your truck. We use state-of-the-art resources, tools, and equipment to keep your truck in excellent working condition. You want your truck repair to be done by an experienced, knowledgeable, and trustworthy person. Our professional mechanics work hard to ensure the safe performance of your truck. They are dedicated to preventing your truck from getting into a state where your safety is at risk. Wiygul Automotive Clinic is your reliable vehicle service center in Burke, VA.
We value you and the chance to conduct repair and maintenance to keep your truck running at its best. Our team is proud of our reputation as a reliable and honest repair facility and welcomes you to hit the road with confidence with exceptional truck repair in Burke, VA.
Contact us today to learn more about our services or to request an estimate for your truck repair.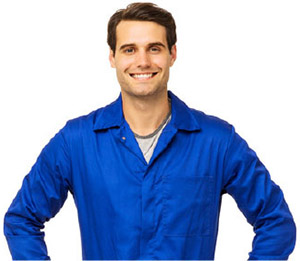 Schedule Auto Repair
NEAREST AUTO REPAIR LOCATION