Shop high-quality and affordable new tires in Burke, VA, at Wiygul Automotive Clinic. We are the place to go for tire repairs, balancing, mounting, installation, and more.
Tires for every budget, every car in Burke, VA
Are you looking for affordable new tires in Burke, VA? Then head to Wiygul Automotive Clinic. It does not matter if you drive a family-friendly minivan or a sports car; you will get the right tires for less. We will assist you in choosing the best set of tires for your vehicle, driving style, and climate. Browse our entire tire catalog online and learn more about the world's popular brands like Bridgestone and Firestone.
Then visit our Burke, VA, shop for exceptional tire installation services. From reliable all-terrain tires to performance tires, your local Wiygul Automotive Clinic has what you need.
Signs you require new tires in Burke, VA
How will you know that your tires need to be replaced? Our highly trained and experienced technicians and mechanics are ready to examine them, but you can also conduct some investigation on your own.
First, inspect the tread wear of your tires. If the treads look shallow or worn, your tires might have problems gripping the road. That's a red alert! Also, check for cracks, bumps, tears, or swells in the sidewalls of your tires and take note of the age of the tires. Even if the tread wear appears fine, most auto manufacturers recommend the installation of new tires every six to ten years.
It can be a matter of remaining safe on the road, something that we take very seriously at Wiygul Automotive Clinic.
Put the tires to the road in Burke, VA
Set a way for cross-country voyage or a more fuel-efficient journey with the right affordable new tires in Burke, VA, from your local tire place, Wiygul Automotive Clinic. You will find the size you require from the brands you trust.
Put your confidence in us, and you will enjoy more than tire installation and professional recommendations. You will also get courteous tread inspections and pressure checks, as well as reliable tire rotation, alignment, and flat tire repair. We have been a trusted tire shop in Burke, VA, for many years.
Our professionals have the experience and expertise to handle a wide range of vehicles. Whether you drive a truck, a passenger car, or SUV, our technicians and mechanics strive to make sure your vehicle will be working at its best before you leave our facility. For a handcrafted service you can trust, choose Wiygul Automotive Clinic.
Find our Burke, VA, shop, and schedule a new tire installation appointment today. We will get your job done right quickly with no downtime.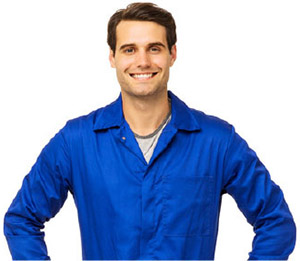 Schedule Tire Installation
NEAREST TIRE INSTALLATION LOCATION